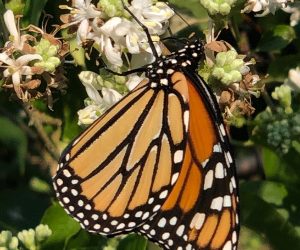 O, Lady! Queen of summer I watch you choose With lilting grace Perfect blossom for farewell kiss. Wings open, close, open, close Say to me Slow down Gaze Breathe. Wings closed reveal etched stain glass Solemn and beautiful as Cathedral windows glowing in sunlight. Yet...
read more
Questions about Spiritual Direction, retreats at Cloudland, or ordering books?
Let me know what you're looking for.