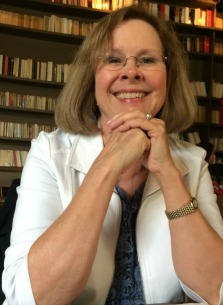 Kathy's life is a God hunt. She searches for God in nature, in prayer, in lectio divina, and in her son's autism. She walks alongside others who seek God's presence in her spiritual direction practice and in her award-winning books. She loves thunderstorms, rainbows, snowy days, wildflowers, and reading a good novel at bedtime.
Sometimes I have to pinch myself to see if I'm dreaming.
I look out the front window of our 100-year-old farmhouse to see a cornfield topped with majestic clouds.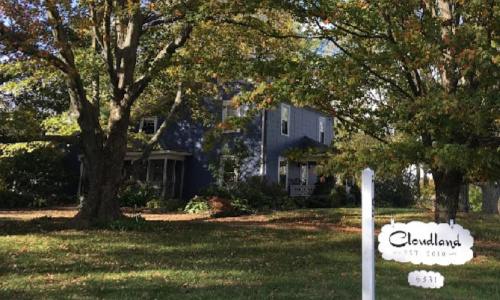 I look out the side window to see the prayer room (transformed from a chicken coop!), now home to my Spiritual Direction practice. A carriage house serves as my husband's workshop,and the barn, built in the late 1800's, newly renovated to house a studio apartment and worship space for retreatants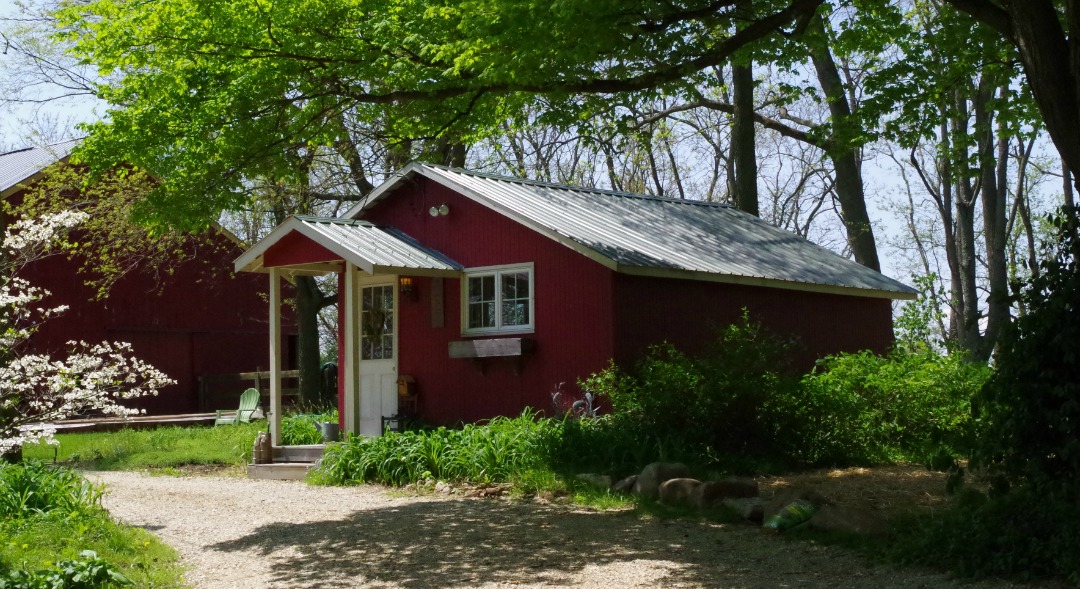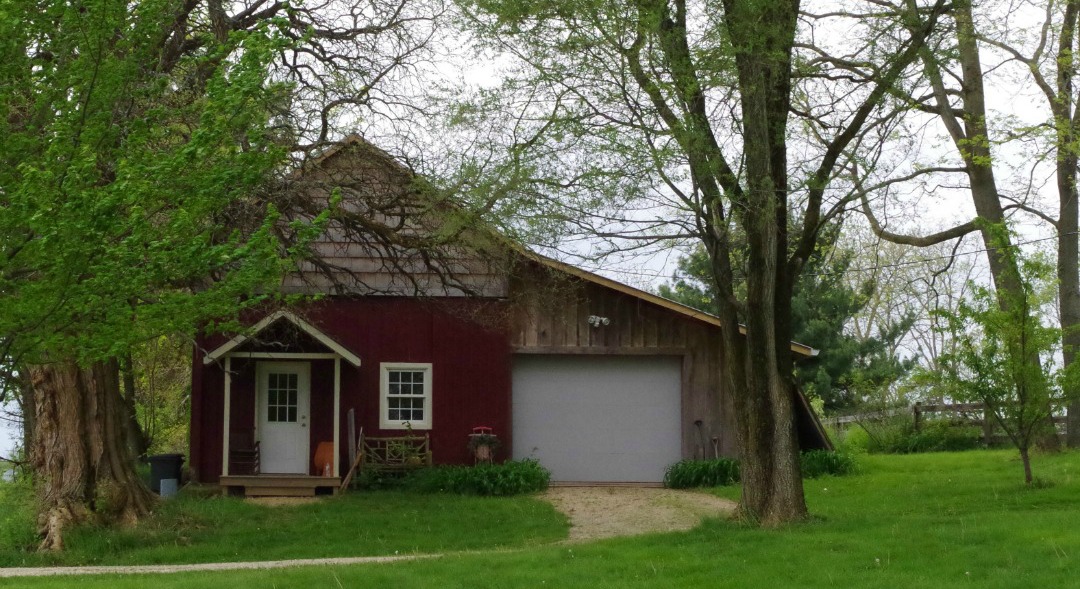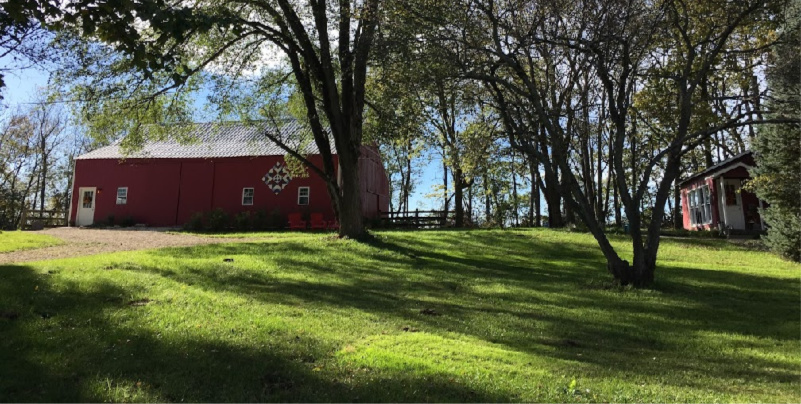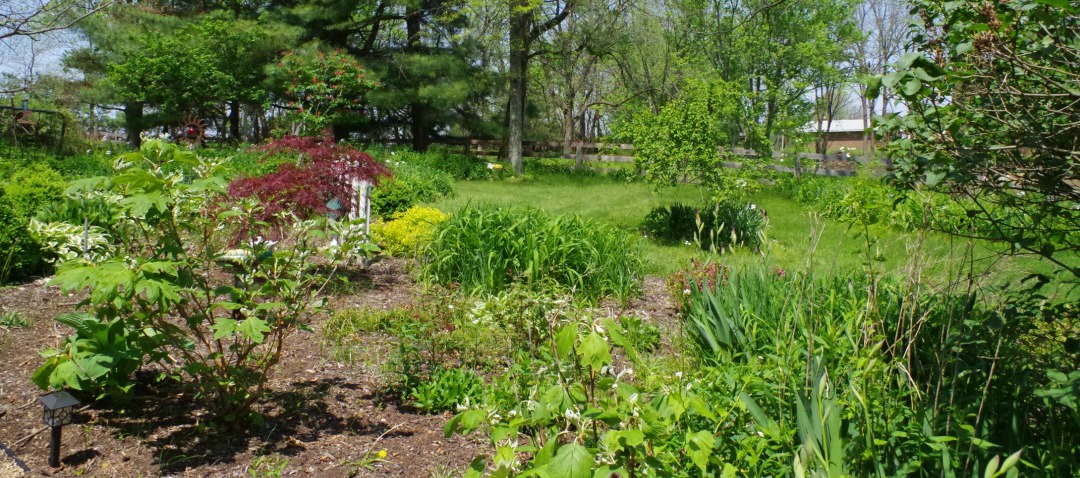 I look out the kitchen window on the opposite side of the house to see the kitchen garden, and beyond it, a field of dreams planted in wildflowers (2 acres of glorious color!).
All gift
~ SHEER GIFT ~
from our Creator.


The dream of being a writer.
Four books published, and three more in the works.
The dream of owning and running a contemplative retreat center with my husband, Wally.
Dream realized—Cloudland—right outside the windows of this beautiful old farmhouse.
The dream of being a Spiritual Director.
Thank you, Lord, for a beautiful prayer room to cradle my directees as they share their journeys with me.
The dream of raising three boys to adulthood, giving them roots to stay grounded as well as wings to fly. Matthew, Joel, Justin
Matt, almost finished with his doctorate in structural engineering from University of Cincinnati; Justin established in business with his dad as co-owner of Crane-Tec, married to Elizabeth, and expecting their first child soon; Joel, happy in his very own home with long-time caregiver Mohamed from Mauritania (an angel straight from heaven); Sarah, recipient of a master's degree in social work from University of Cincinnati, and office manager for Crane-Tec.
The dream of a daughter.
Realized in Sarah, who entered our life as a youngster who fell in love with Joel at summer camp, and who, as an adult, is now a full-fledged member of the family.
The dream of being a grandma (Mammat!), fulfilled in Justin's son, Jaxon
The dream of a church that loves and accepts our son, Joel, and calls out his gifts.
Found in real life in The Oxford Vineyard, a church that shows up often in my blogs on Key Ministry Special Needs Parenting Blog.
Like I said, sometimes I have to pinch myself to see if I'm dreaming.
Seek ye first the Kingdom of God, and his righteousness, and all these things shall be added unto you.
Alleluia! Praise the Lord! God is good! All the time. God is good!
Questions about Spiritual Direction, retreats at Cloudland, or ordering books?
Let me know what you're looking for.