Do not yield to your fear, Mary, for the Lord has found delight in you and has chosen to surprise you with a wonderful gift.
(Luke 1:30, The Passion Translation)
Do not yield to fear.
Wind whispers winter,
Guns thud in distance,
Relationships teeter on brink,
And yet…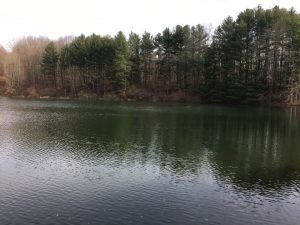 You, daughter,
Are a reflection of the Most High God.
His waters bubble up within you,
Overflow, cast ripples spreading ever outward.
Harsh winds may howl,
Bitter sleet will fly,
Blowing away warmth and comfort.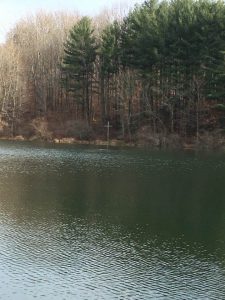 Do not yield to fear.
Truth abides deep below surface
Of all that is heard, seen, tasted, touched.
The Lord has found delight in you.
He calls you chosen one.
Yes, you!
Open eyes, ears, heart,
Body, mind, soul,
To gift planted deep within.
Say yes!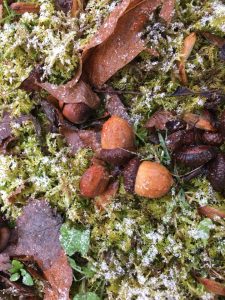 This poem was written at The Springs, a beautiful retreat center near Oldenburg, Indiana, at an Advent retreat on December 4, 2017. I am thankful to Linda Holmes and Sibyl Towner for not only providing a peaceful place to ponder the wonder of The Annunciation, but for providing prompts for Lectio Divina  and Viseo Divina as well.