For World Autism Day, and Autism Awareness Month, I'm re-posting this meditation on autism and detours: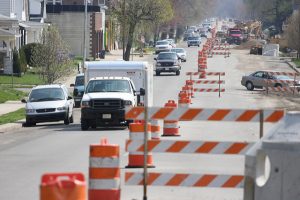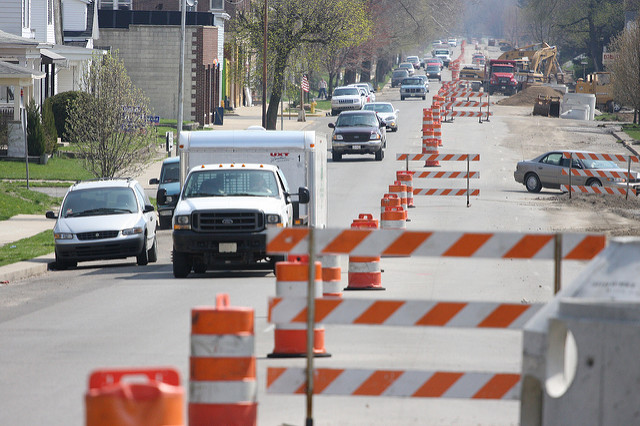 We ran into a host of orange barrels coming home from our third son's birth. Our daily route, parenthood-by-the-book, ended. No detour sign in sight. No big, black arrows pointing the way forward.
Autism and Detour. The words go together like peanut butter and jelly.
We drove in circles before pulling into a gas station to ask for directions. Funny how gas station attendants, even ones with Ph.D.'s, don't know the names of side streets leading back to well-traveled roads.
We got lost. Really lost. But we kept on driving, taking turns, two boys wrestling in the back, incessantly asking, "Are we there yet?" The third boy, the one with autism, repeating himself again and again, "Starving. Starving. Starving. Starving."
Thirty-plus years later we're still driving back roads, this time, by choice. We love the not-knowing nature of these scenic byways—the lush, green landscapes of prayer; strangers who materialize out of mist hitching rides straight into our hearts, artist friends who make the invisible, visible, saying, "Here. I hope this helps."
The best part of all? The Word become flesh, riding right here beside us, steering the car around orange barrels like an Indy 500 driver.
Filled with praise there's no room for fear about trivialities like where we are going or when we will arrive.
It's time to sit back and simply enjoy the ride.
Oh Lord, thank you for the scenic byways on this ride with autism. Banish the spirit of fear and fill us instead with the expectation of beauty just around the next corner. You want good things for our children. You want good things for our families. You want good things for our marriages. Keep surprising us, Lord, with joy and contentment and beauty in the midst of the hard stuff.